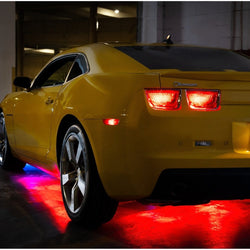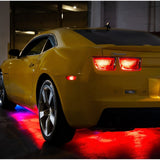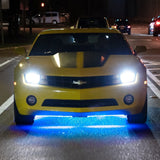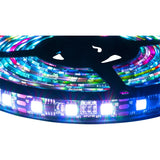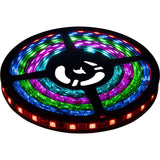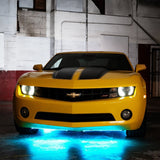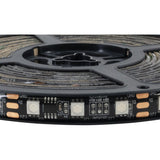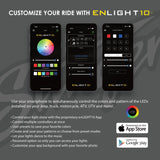 DYNAMIC LED STRIP KIT, 6 PIECE (FRONT, REAR, SIDES)
SKU: SPXDUBKIT
$219.00

DYNAMIC RGB STRIP LIGHTS FOR WHEEL WELL / UNDERBODY VEHiCLE LIGHTING / POWER SPORTS
DESCRIPTION

Take control of your ride with Stinger Lighting! Personalize cars, boats, golf carts, and more to match your style. Get Bluetooth enabled for synced-up LEDs that you can manage from the app - mix any color combination or select a dynamic mode for added flash!
Designed for the Elements
Thick weatherproof covering makes these ideal for marine, power sports, RV, ATV, UTV, or any application that needs to withstand the elements.
Super Bright LEDs
Colorfully illuminate your vehicle with bright powerful RGB lighting.
Perfect Fit
Can be mounted virtually anywhere
FEATURES

Endless color combinations and patterns
Control your light show with the proprietary Stinger Lighting App
HEIGH10® compatible so you can adjust your lighting directly from your infotainment system
IP65 waterproof rating for the most extreme environments
Rugged watertight connections
Good for interior or exterior configurations
KIT CONTENTS
(6) LED Strips (Front, Rear, Sides)

(6) 10' Extension Harnesses

(1) SPXDBTC (Bluetooth Controller)

(1) RF Remote Control

18 Mounting Brackets

43 Mounting Screws

(1) 1.5"x 2.5" Adhesive Pad

(14) 8" Zip Ties
MANUAL
HOW-TO ADD DEVICE NAME TO YOUR APP