Professional Audio Accessories
Stinger X is Stinger's professional line of audio accessories. Engineered to support the highest quality aftermarket sound systems with interconnects, X-Link, Stinger's patented, linkable distribution block, wiring kits, and sound damping.
INTERCONNECTS
Designed to provide the highest signal transfer for a no compromise audiophile experience. Comprised of 3 levels of performance and encompassing 2ch, 4ch, 6ch, Video and Toslink options. With MAP, packaging designed to entice sell-thru, and upgrading to the next level cable; Stinger audiophile and the bottom line.














ULTIMATE WIRING KITS
Stinger X Ultimate Wiring Kits are designed to provide the highest power transfer and system flexibility for no compromise installations. Engineered to unleash the maximum performance from your system. First, is the power distribution block to rule them all: XLINK. With its ability to transform from an inline fuse holder to an expandable power, ground, or power and ground distribution block, while able to accept 0, 4, or 8GA input/outputs and either ANL or MIDI/AFS fuse.
The XLINK block is accompanied by Hyper-Twist Tru-Spec Wire, Expert Ground Terminals, Power Terminals, Wire Ferrules Remote Turn-on, and an accessories pack to complete the installation. Power delivery, and just as important but often overlooked, ground integrity, are the main goals of this kit. So, to make sure the ground potential is as equally robust as the power delivery, we have included a ground reinforcement cable to be used from the battery to the chassis, and on the amplifier side the Expert Ground Terminal for a large footprint, low resistance, non-rotating grounding terminal. All these elements add up to the ULTIMATE wiring kit and system performance from Stinger X.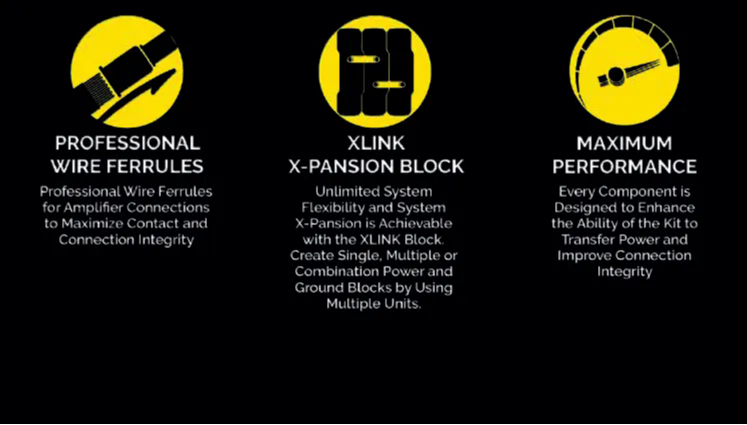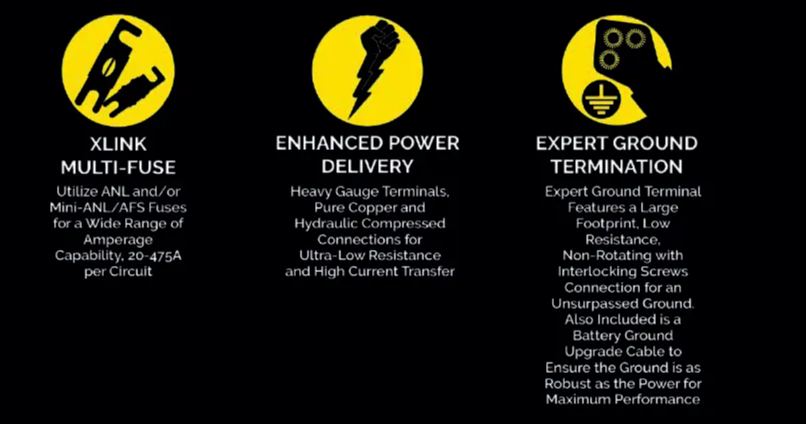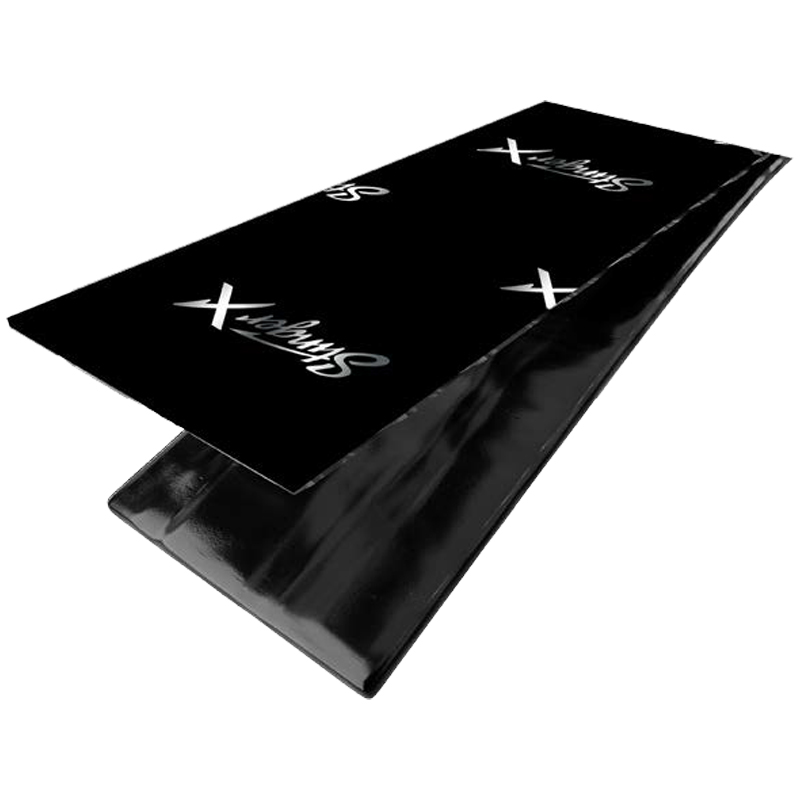 Kill noise and vibration in any vehicle. Stinger X sound damping is constructed of premium materials, making it the densest sound damping product you can buy. Available in 7 kit styles to accommodate any install, Stinger X sound damping is the easiest way to upgrade a sound system.